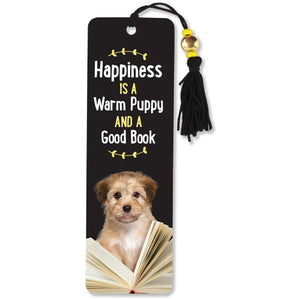 This Happiness Is a Warm Puppy And A Good Book Bookmark is the perfect gift for dog lovers! Its beaded design and cute puppy make it both stylish and special. Made of durable glossy paper, its cheerful message will bring smiles for years to come.
Ships in 24 hours. Arrives in 4 business days.
Material: Paper, Beads
Size: 8" by 3"
Love this dog bookmark? Click here to see more stocking stuffers for dog lovers!